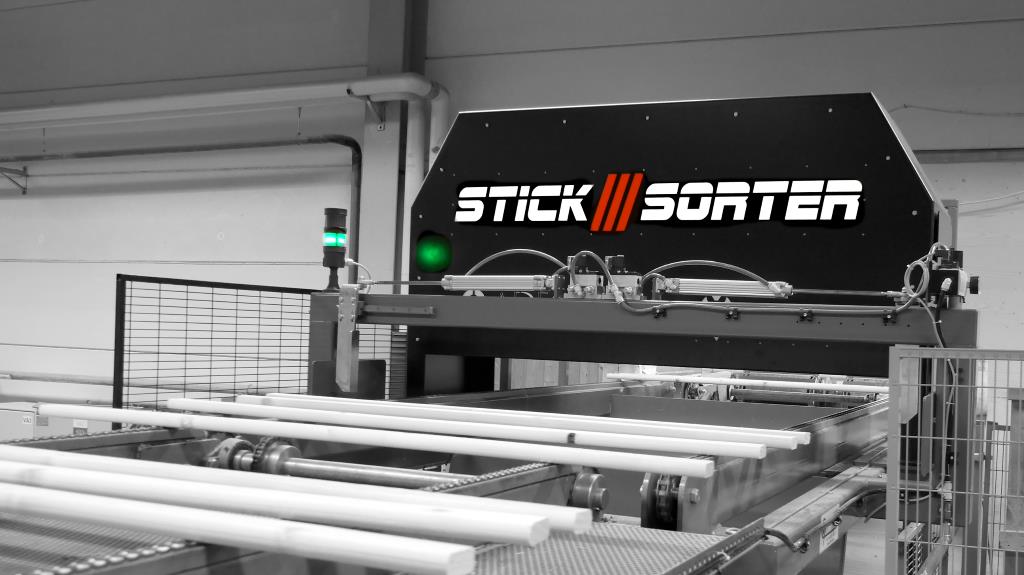 StickSorter is for reducing down time at the stacker due to bad sticks, and StickSorter can detect and reject sticks that are for example too short, too bent, damaged, wrong dimension etc.
The concept of the StickSorter is developed by Framtec AB in cooperation with ADEC Automation AB and the purpose for the project has been to reduce down times at the stacker due to bad sticks. The product StickSorter is especially well suited at sawmills where all stick handling is fully automatic but also for sawmills which priority is less stops in production and better geometry of kiln packages.
The StickSorter is based on sensor technology for detecting sticks that fulfil criterias set by the user. Since these criterias is different from sawmill to sawmill they are adjustable in an user friendly interface. If one stick doesn't fulfil the criterias it will be rejected by pneumatic ejectors. 
StickSorter detects the following defects
Length
Width
Thickness
End crooked
bend deformation
Pressure damages
Broken and generally damaged sticks
Specs:
Maximum Speed Up to 300 pieces per minute
Measurement Technology Optical, touchless
Accuracy Height +/- 0.5 mm
Accuracy Width +/- 1 mm
Accuracy Length +/- 3 mm
Scanning region L x W x H Approx. 1700 x 200 x 100 mm
Interface Gigabit Ethernet
Synchronized Feeding System With optional separation of sticks
Sorting Dual pneumatic pushing unit
Operating Temperature 0-50°C
Please contact Framtec, Scanware or FinScan for more info on the StickSorter.